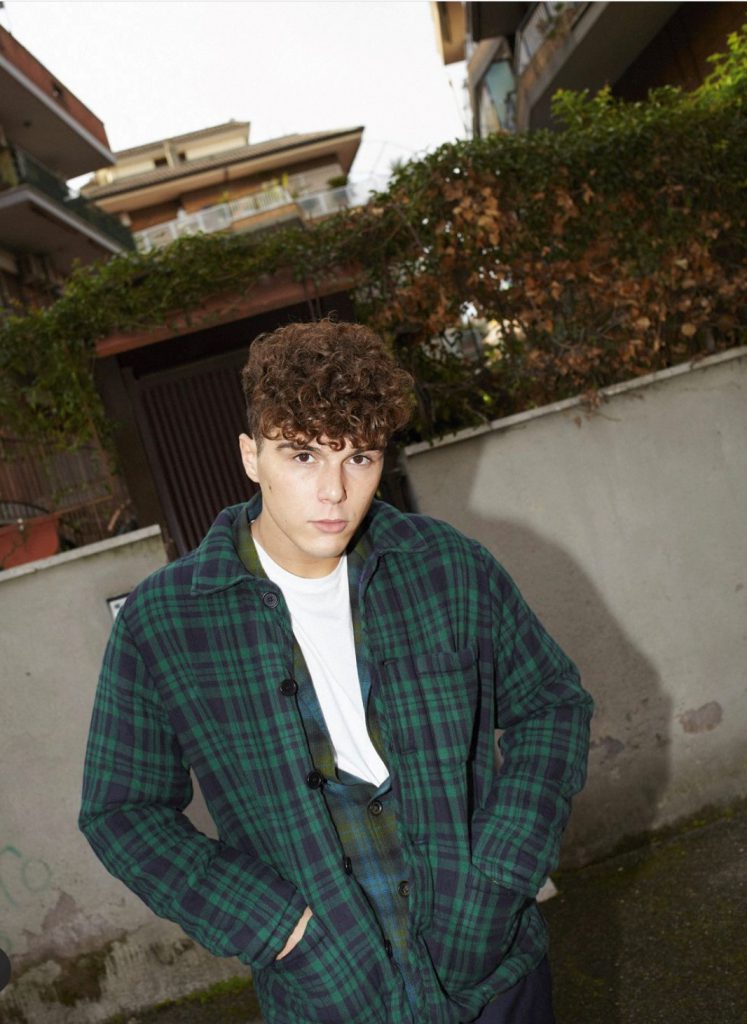 ASPESI
Tradition, rigor and constant stylistic research are the elements that best exemplify the timeless style of a brand that has written its own story through minimal and sophisticated collections. 
ASPESI S.p.A, founded in Legnano by Alberto Aspesi in 1969, was born as a company specializing in the production of shirts then emerged themselves as a brand producing casual clothes, known and appreciated for the use of exclusive and avant-garde fabrics. With unconventional spirit and the "no-logo" philosophy, ASPESI is made for clients in search of timeless garments.
The love for art remains a key value of the brand, from photographic images to architecture, with ASPESI stores featuring works by contemporary artists. 
ASPESI S.p.A recently announced the appointment of Lawrence Steele as Creative Director.
JAYMJAY is the exclusive Distributor for ASPESI in Scandinavia.  
For information about ASPESI, please contact info@jaymjay.se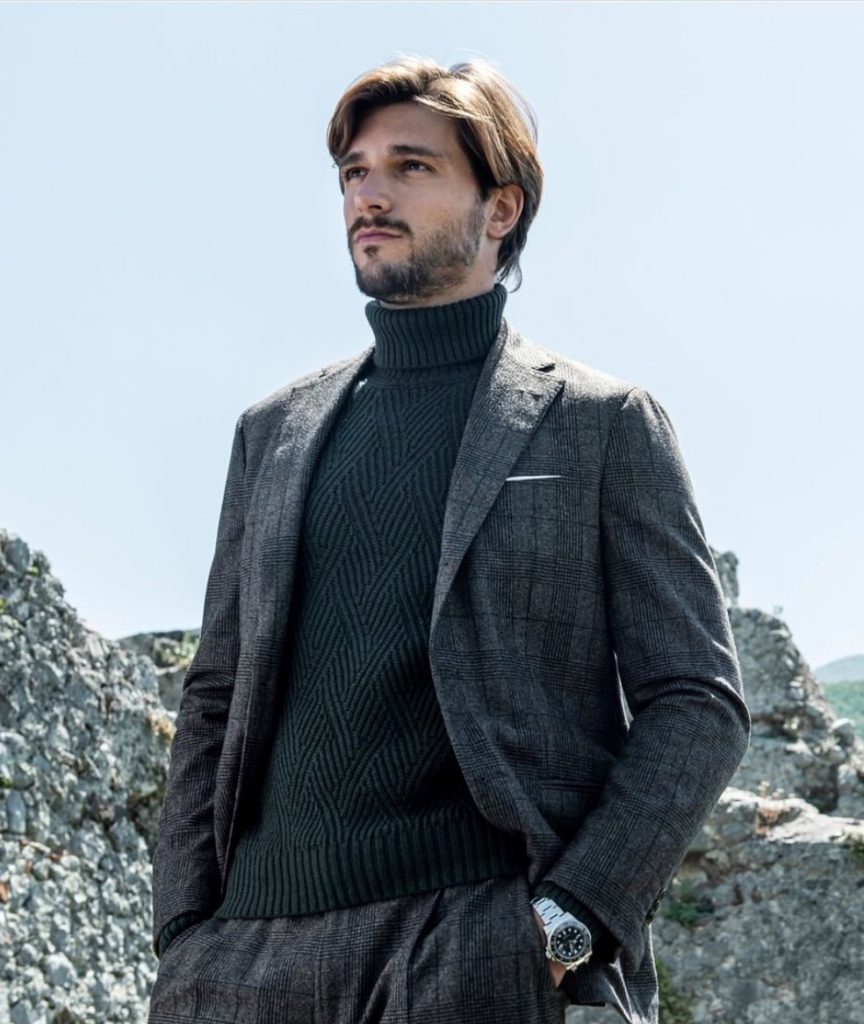 BARBA
100% Made in Italy and we love specifying "Made in Naples"
BARBA NAPOLI is a casual luxury lifestyle brand operating in the high-end clothing market specialized both in men's and women's wear.  
The brand has an international reputa­tion of more than 20 years for its high quality sartorial handmade shirts. The BARBA shirt talks about status and it goes beyond the necessity to indicate fashion trends. Its originality is about timeless authenticity and the accurate quality is fused to a continuous fabric and cut research and innovation.
JAYMJAY is the exclusive Agent for BARBA in Scandinavia and BeNeLux.  
For information about BARBA, please contact info@jaymjay.se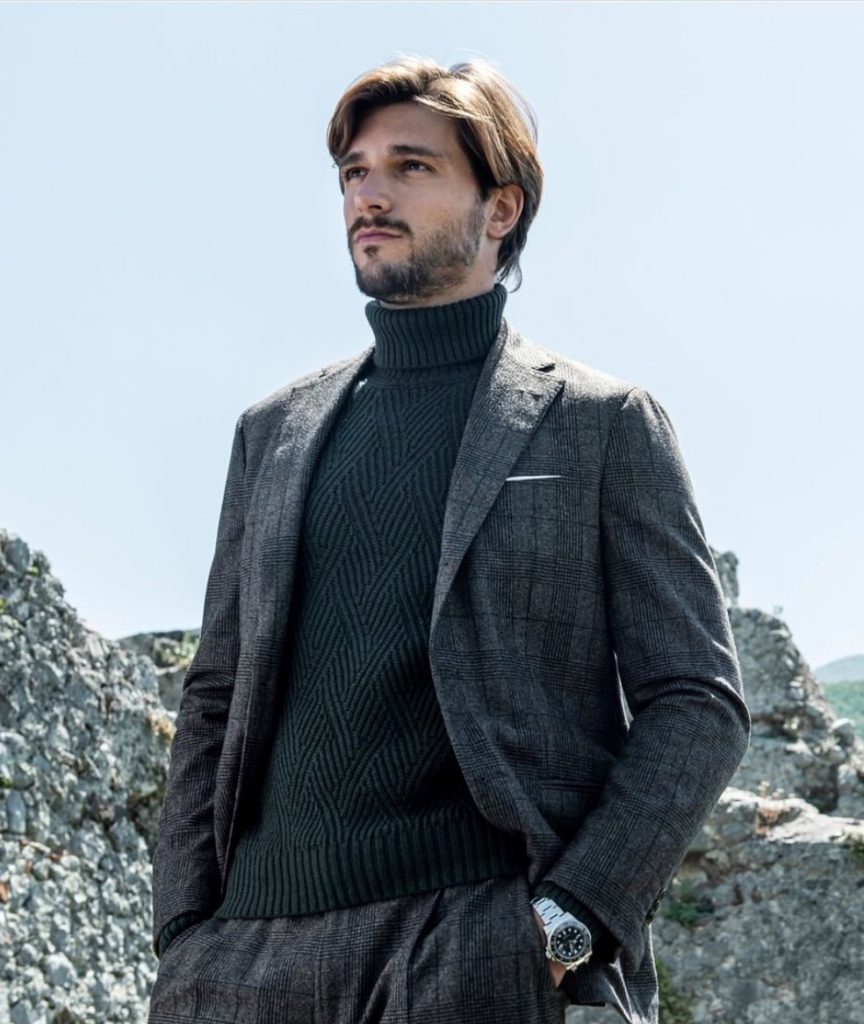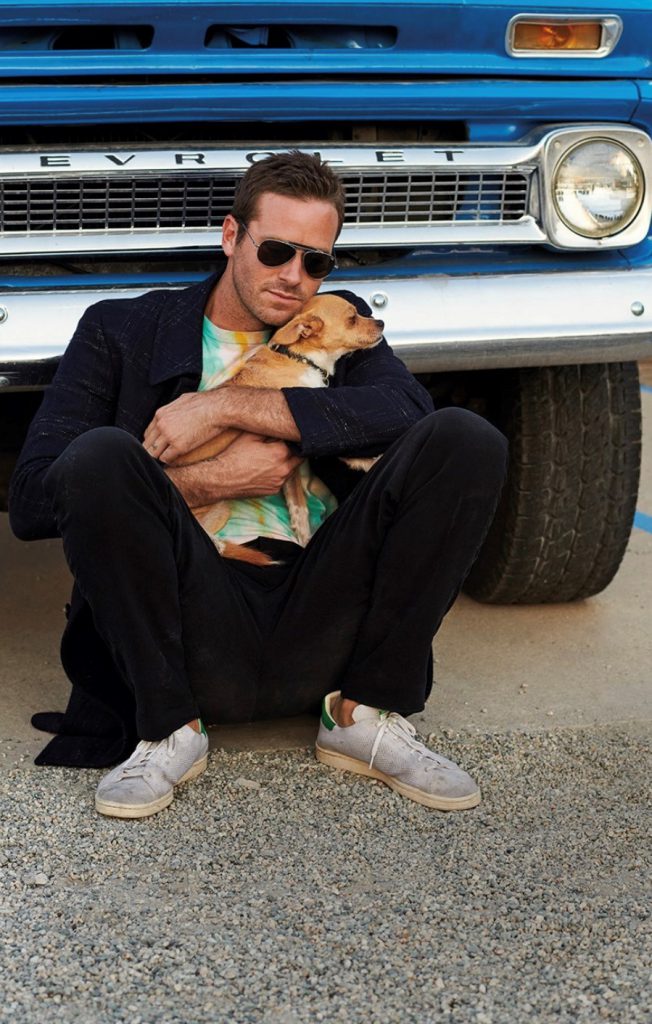 CANALI
CANALI has been a paradigm of tailor-made Italian luxury and men's elegance for more than 80 years. Since 1934, it has been promoting the values of Made in Italy excellence through its artisanal know-how, creating sartorial masterpieces of exceptional wear ability and comfort in a perfect balance of elements that blends culture and history with style and taste. The CANALI Tailoring Principle uses innovation to achieve aesthetic perfection, continuously renewing its styles with a meticulous attention to detail and the use of premium fabrics.
JAYMJAY is the exclusive Agent for CANALI in Scandinavia and Netherlands.
For information about CANALI, please contact info@jaymjay.se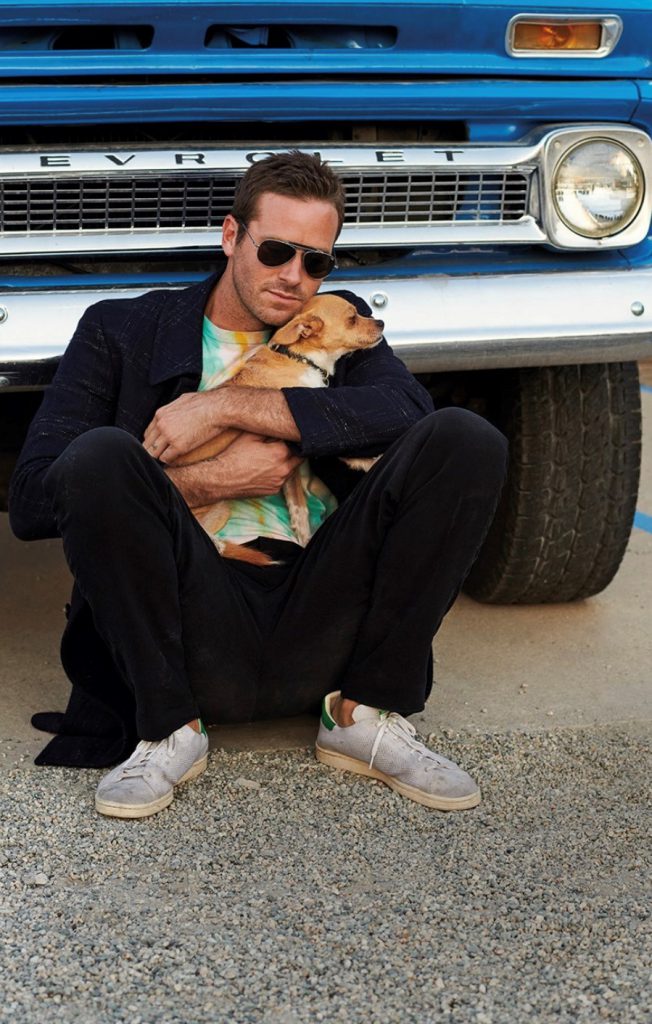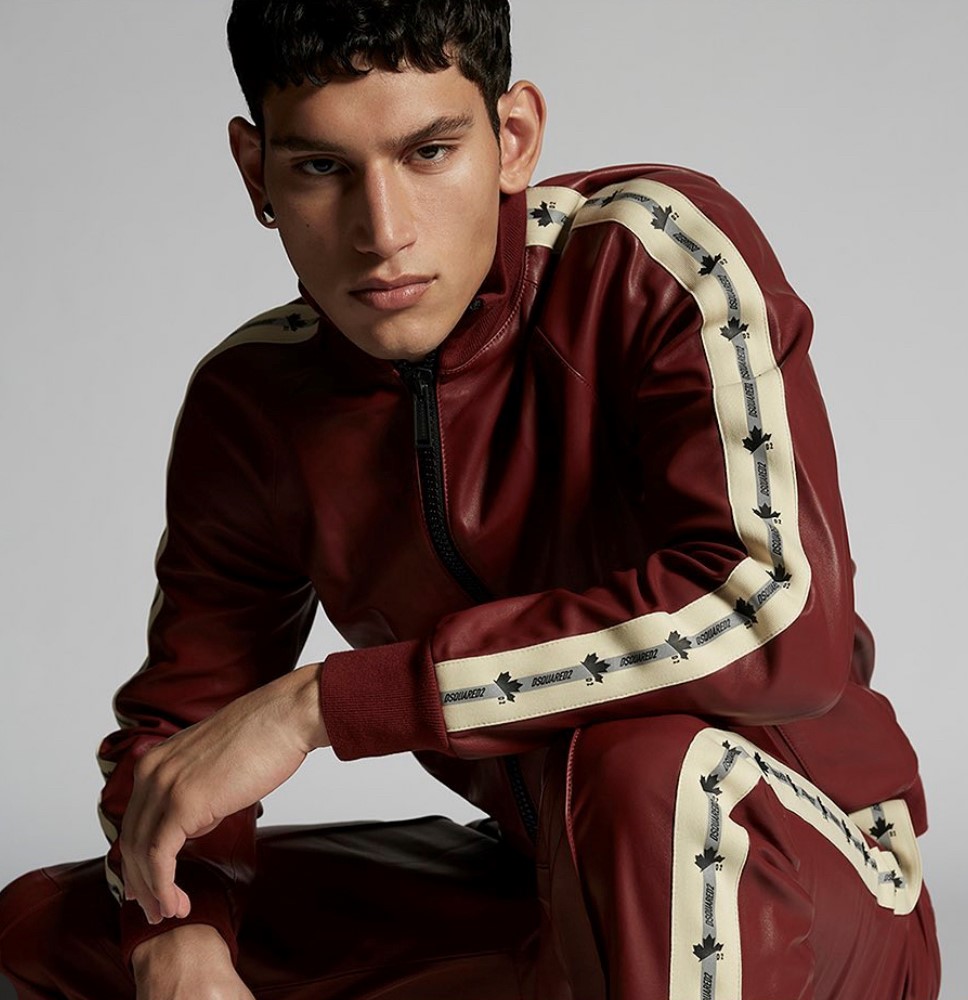 DSQUARED2
Individual, daring and creative, DSQUARED2's approach to fashion is a distinct mix of heritage Canadian iconography, modern Italian tailoring and playful sensuality. Founded by brothers Dan and Dean Caten in 1995, the brand's collections are a seamless melding of contrasts: sporty and glamorous, laidback and extravagant, and masculine and feminine. Dean and Dan Caten live in Milan, and the DSQUARED2 collections are produced in Italy, giving rise to the brand's motto of "Born in Canada, Made in Italy".
JAYMJAY is the exclusive Agent for DSQUARED2 in Scandinavia. 
JAYMJAY is the exclusive Distributor for DSQUARED2 UNDERWEAR in Scandinavia. 
For more information about DSQUARED2, please contact info@jaymjay.se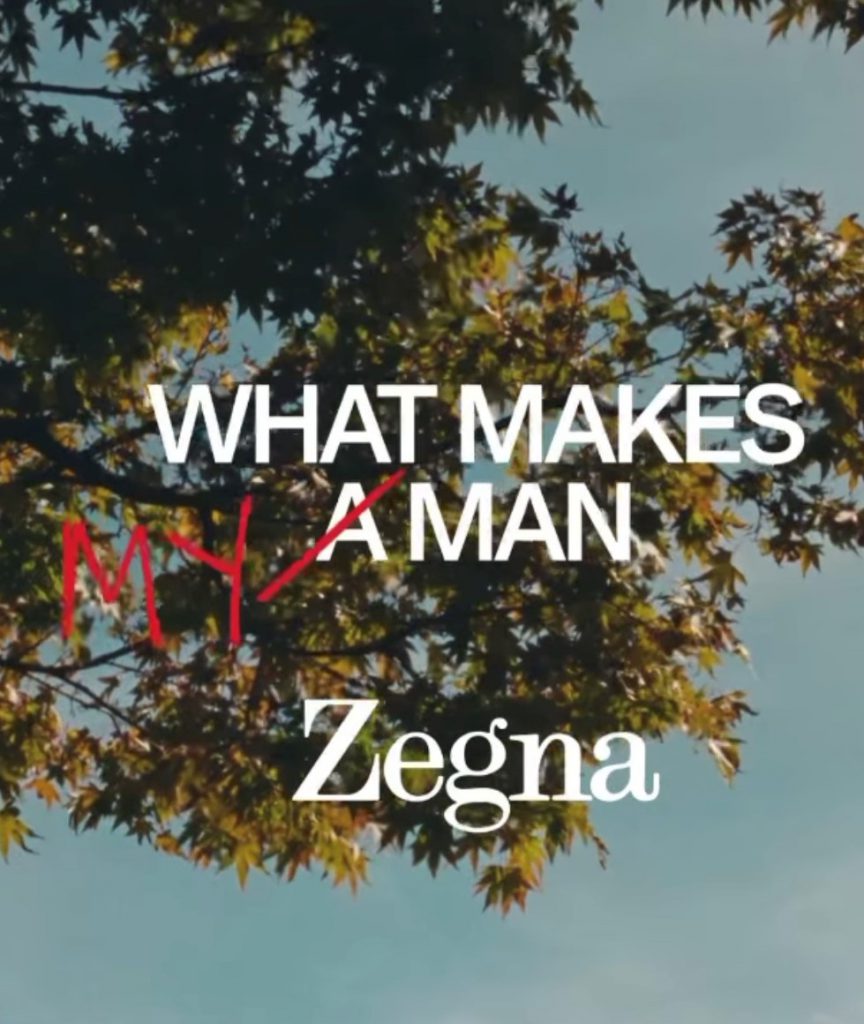 ERMENEGILDO ZEGNA UNDERWEAR
Since ERMENEGILDO ZEGNA decided to make use of his father Angelo's looms in 1910, the brand has been in the care of its founding family. What began as one man's passion to create the finest textiles with the purest of fibres has evolved into a global luxury group, with a product offering that includes fabrics used by much of the luxury sector, ready-to-wear lines, accessories, eyewear and fragrances. ERMENEGILDO ZEGNA has over 550 mono-brand stores and revenue that stands in the billions, making it the largest menswear brand in the world.
JAYMJAY is the exclusive Distributor for ERMENEGILDO ZEGNA UNDERWEAR in Scandinavia.
For information about ERMENEGILDO ZEGNA UNDERWEAR, please contact info@jaymjay.se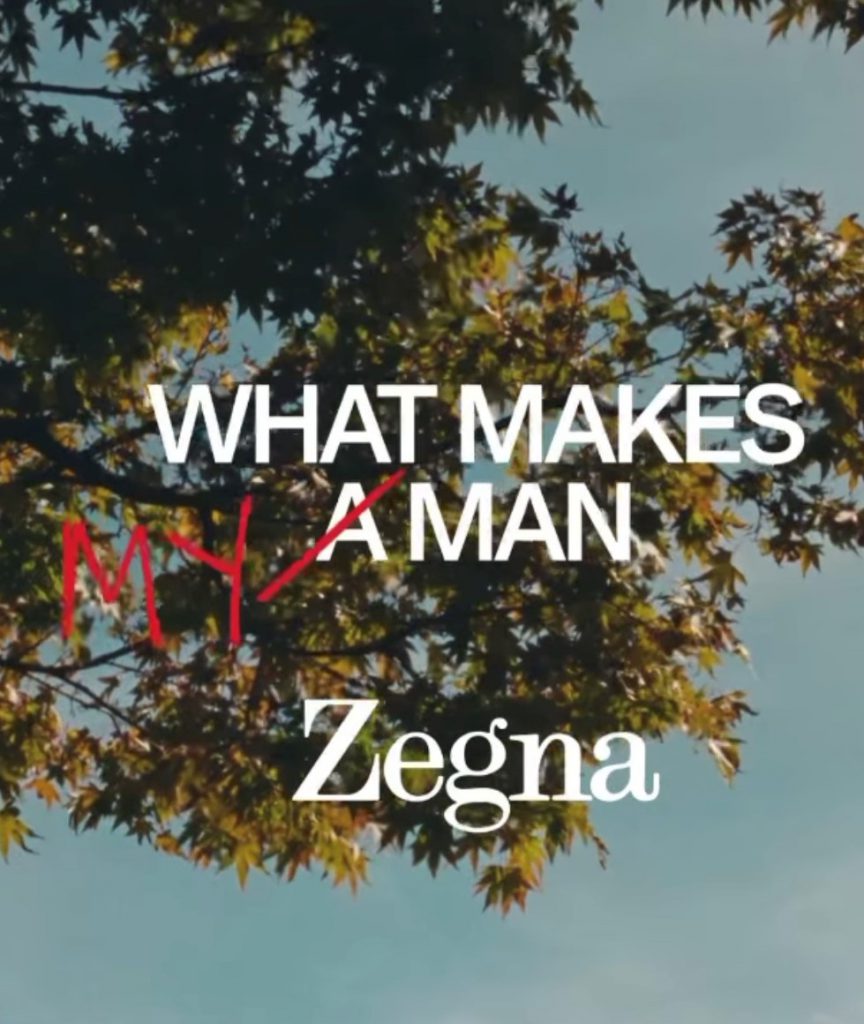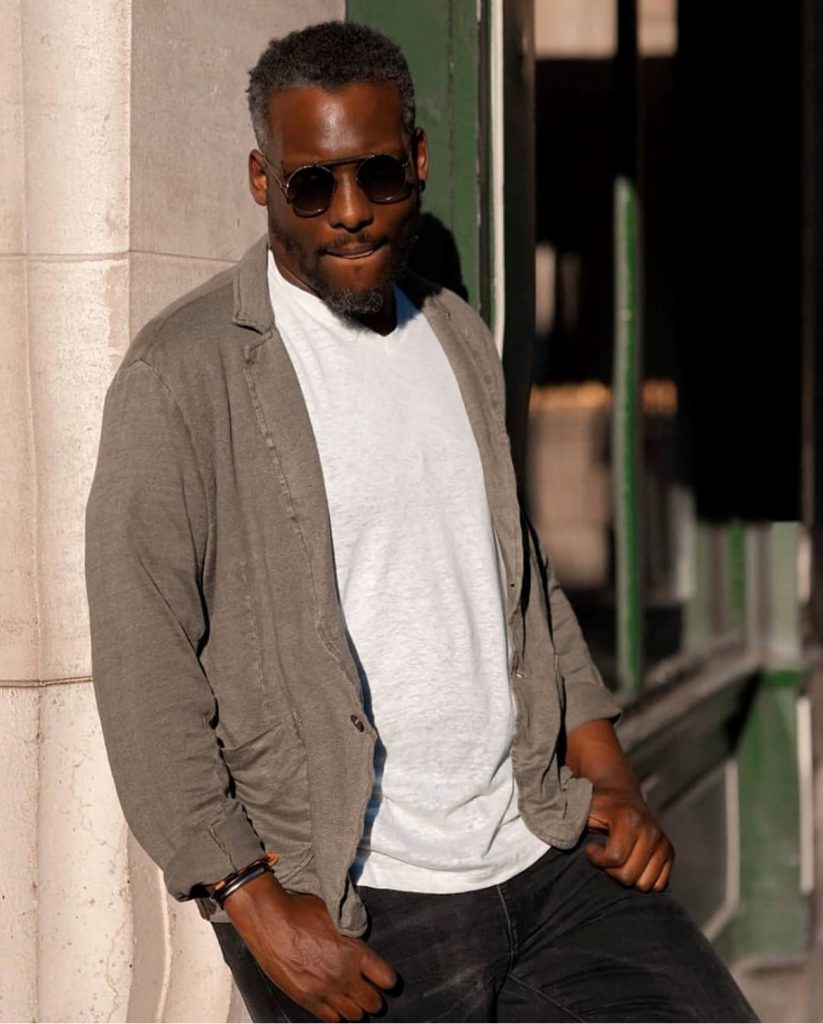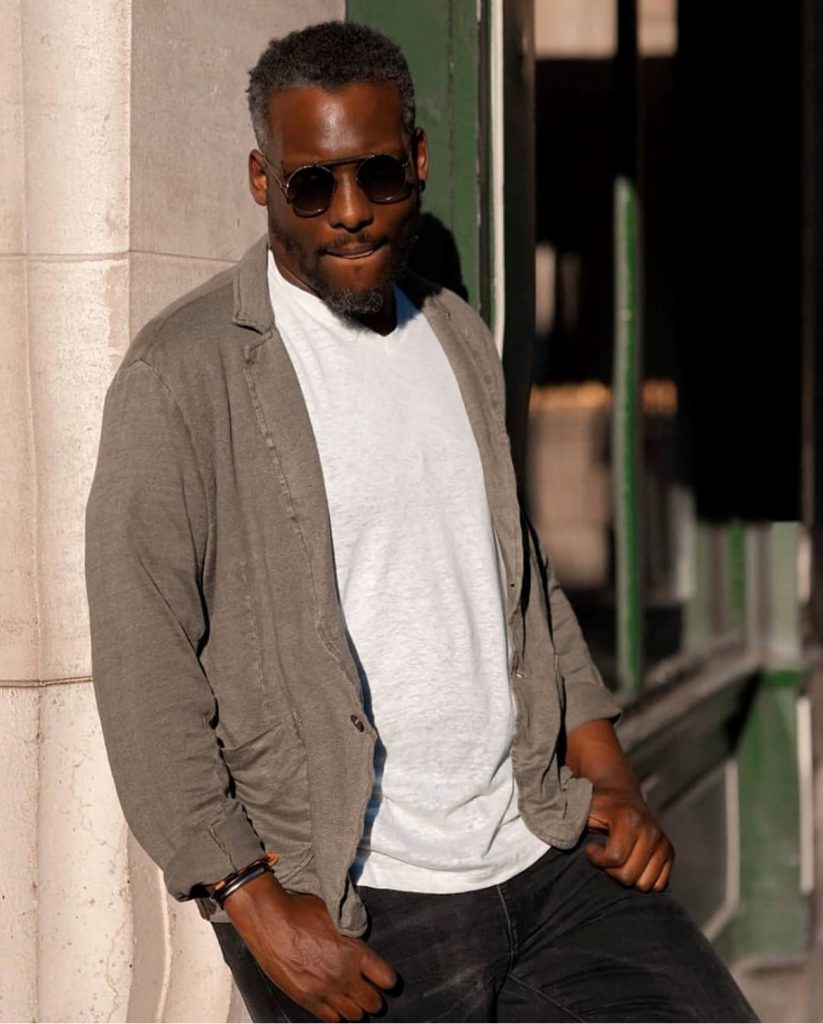 MAJESTIC FILATURES
MAJESTIC FILATURES is known by their luxurious fabrics and materials which are reflected in their current collection. From simple basic tops and shirts in ultra-soft and comfortable materials that shouldn't be missing from your wardrobe this season! MAJESTIC FILATURES features a wide selection in timeless colors like black, grey, blue, beige and white hues. MAJESTIC FILATURES has the basic essentials that belong in every man's wardrobe, no matter your style or body type.
MAJESTIC FILATURES was founded in Paris in 1989 as a premier brand of T-shirts. The French brand was primarily focused on shirts and tops, but nowadays MAJESTIC FILATURES has expanded its collection with timeless everyday wear. The viscose and elastane blend is the most popular, followed by their fantastic cotton, knitted linen and cashmere combination. MAJESTIC FILATURES has great styles, modern colors, and beautiful fabrics that create the perfect wardrobe-building essentials.
JAYMJAY is the exclusive Distributor for MAJESTIC FILATURES in Scandinavia and Netherlands.
For information about MAJESTIC FILATURES, please contact info@jaymjay.se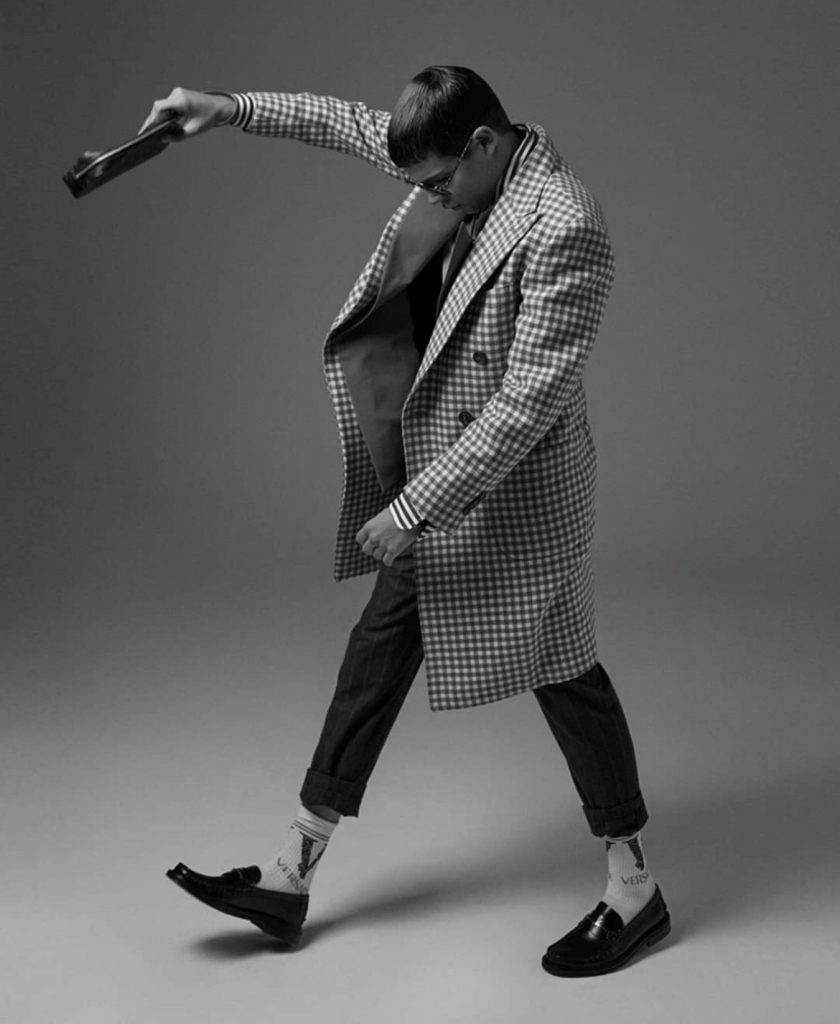 PIACENZA 1733
1733 is the official date of birth of the Fratelli PIACENZA wool mills, when Pietro Francesco PIACENZA (1697-1753) and his son Giovanni Francesco (1727-1796) launched their business in the area of Paroir at Pollone, in the vicinity of Biella. 
The right balance between innovation and tradition, harmony with the environment and recognition of the value of human beings has made the Fratelli PIACENZA wool mills an example of excellence of Made in Italy at international level. From top-quality fleeces to fabrics destined to be applied in haute couture or transformed into an article of clothing to wear, every single phase of the transformation is carried out with the greatest sensitivity.
JAYMJAY is the exclusive Agent for PIACENZA 1733 in Scandinavia and BeNeLux.  
For information about PIACENZA 1733, please contact info@jaymjay.se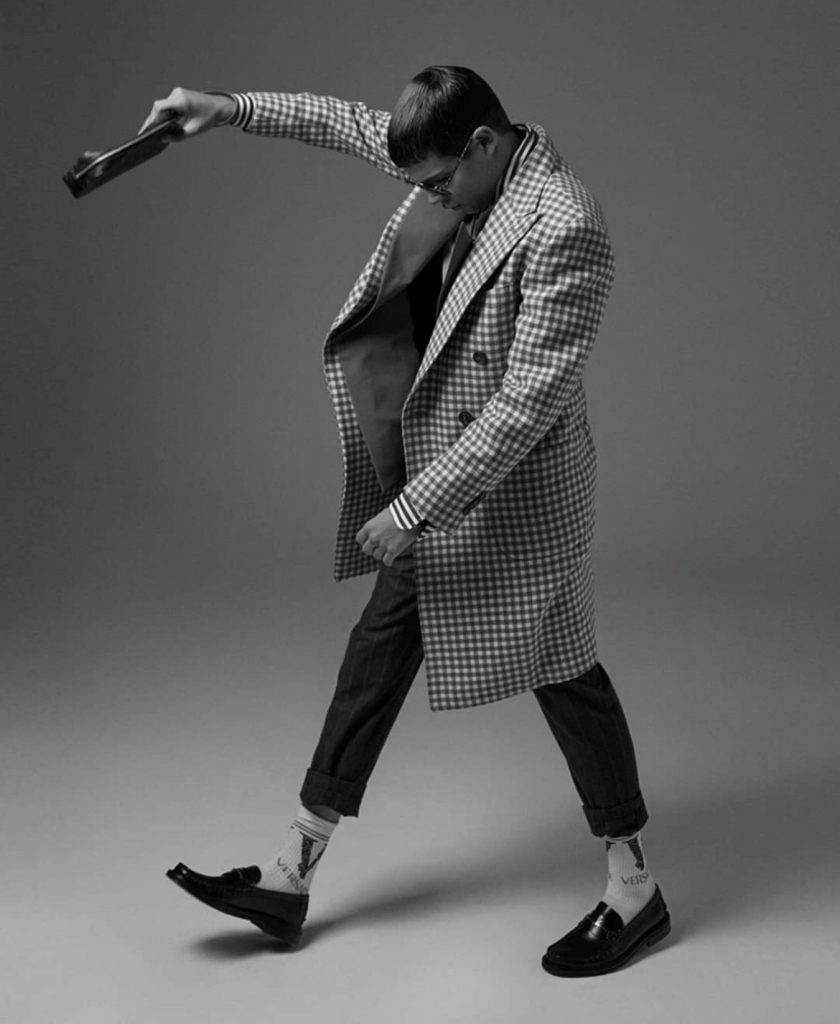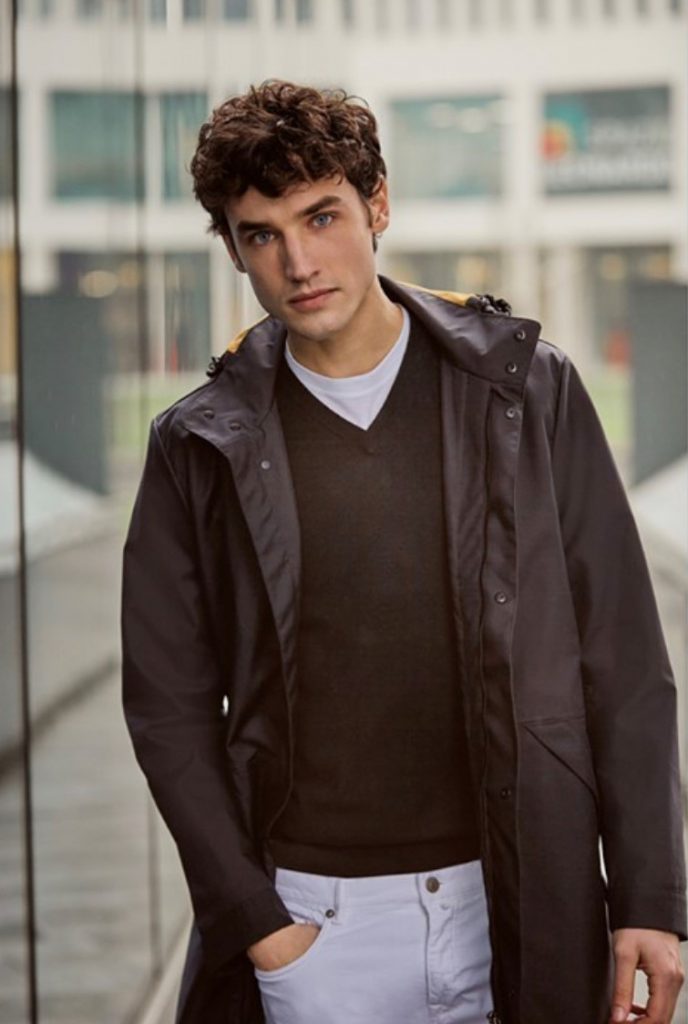 SLOWEAR
SLOWEAR is the brand that controls four top range companies that are all specialized in their respective product categories. All the collections with the SLOWEAR brand propose informal wear that have the same philosophy and product characteristics in common: modernity, very high-quality fabric and a very distinctive look. Each garment is the result of a careful, tenacious process from design to manufacture. And the result is a product with a unique, timeless style. 
The SLOWEAR brands are: 
INCOTEX – only trousers since 1951
ZANONE – only knitwear since 1986
GLANSHIRT – only shirts since 1960
MONTEDORO – only outerwear since 1958
JAYMJAY is the exclusive Distributor for SLOWEAR in Scandinavia and BeNeLux.
For information about SLOWEAR, please contact info@jaymjay.se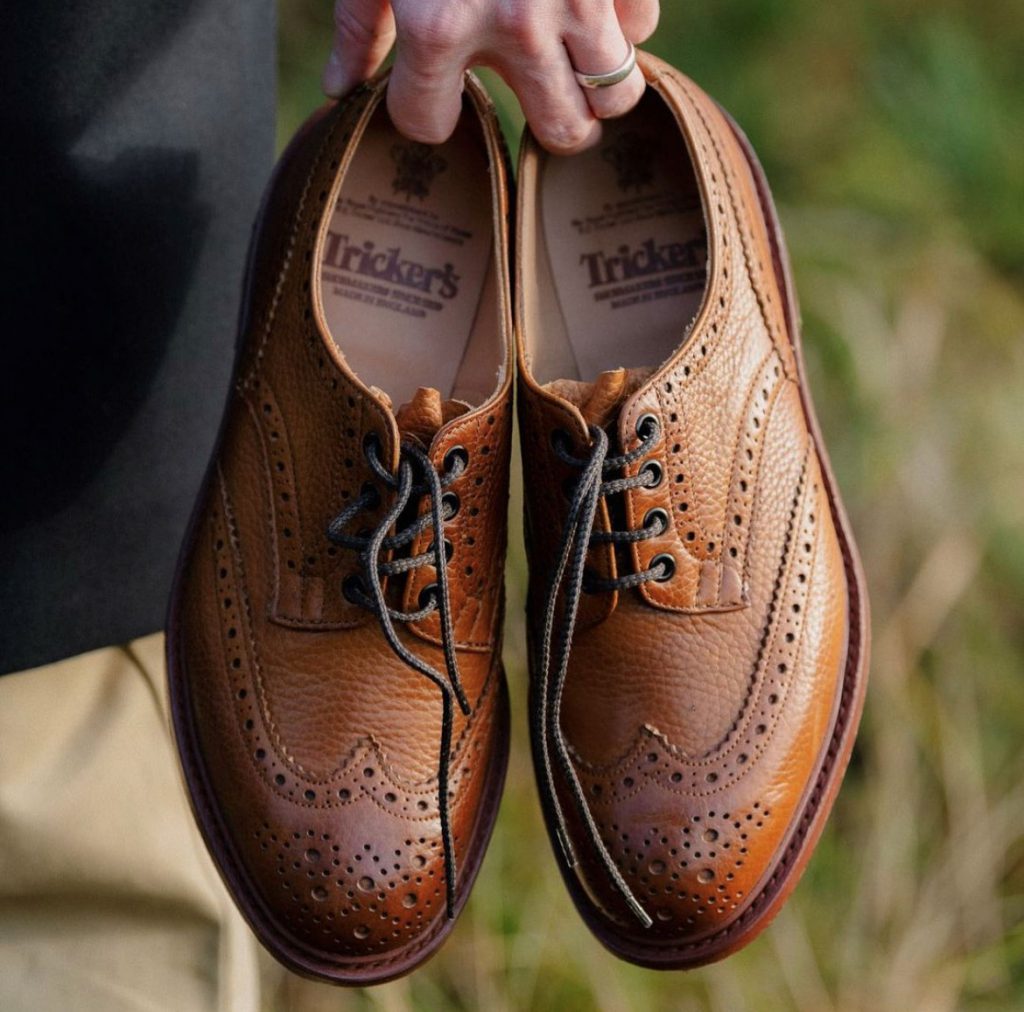 TRICKER'S
One of the longest established shoemakers in England, TRICKER Limited was founded in 1829 by Joseph TRICKER. A reputation for outstanding manufacturing quality, established TRICKER'S as the maker of choice for heavy country boots and shoes to farm and estate owners and the landed gentry.
Living, walking heritage. Built to the same exacting standards that established TRICKER'S reputation, the TRICKER'S country boot today is a direct descendant of the boot Walter James Barltrop created at the tender age of 7. Today TRICKER'S boots and shoes are known for their exacting quality, incomparable comfort, individuality and irreproachable character. 
TRICKER'S shoes and boots are made on lasts and made to last. Looked after properly, there's no reason why a pair of TRICKER'S shouldn't last you a lifetime. This is thanks to the incredible care and attention lavished on every TRICKER'S shoe or boot by our craftsmen and women in Northampton – the traditional home of English shoemaking. Every single pair of TRICKER'S boots or shoes is the result of 260 individual processes. All of them are carried out by master shoemakers who have learned their trade over many years.
JAYMJAY is the exclusive Agent for TRICKER'S in Scandinavia.
For information about TRICKER'S, please contact info@jaymjay.se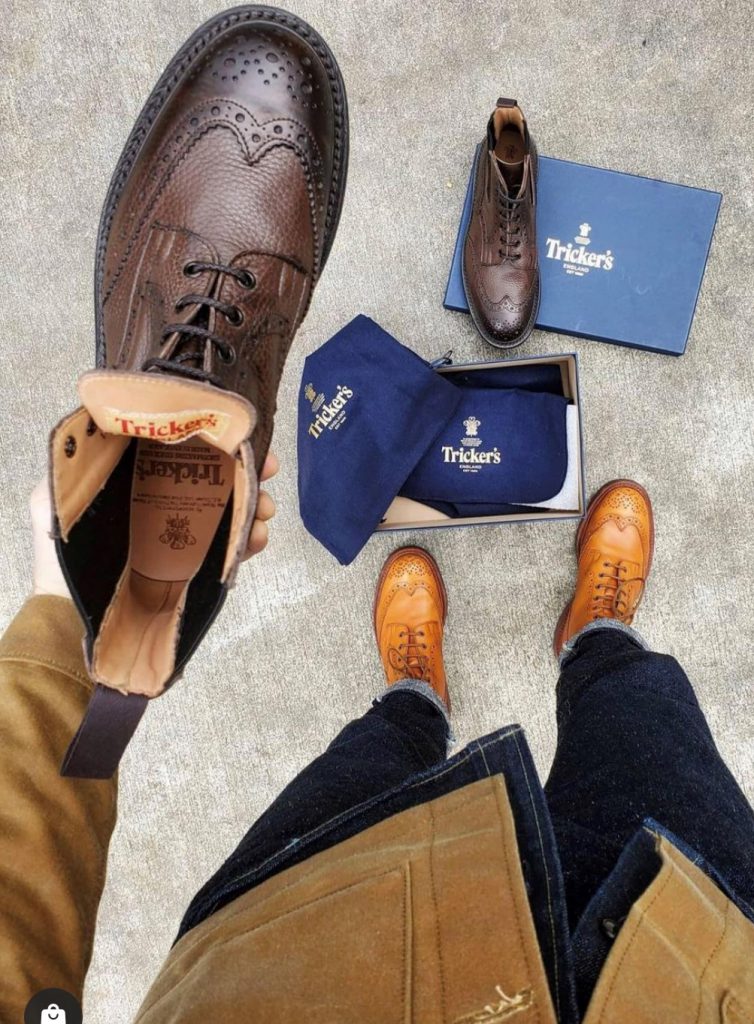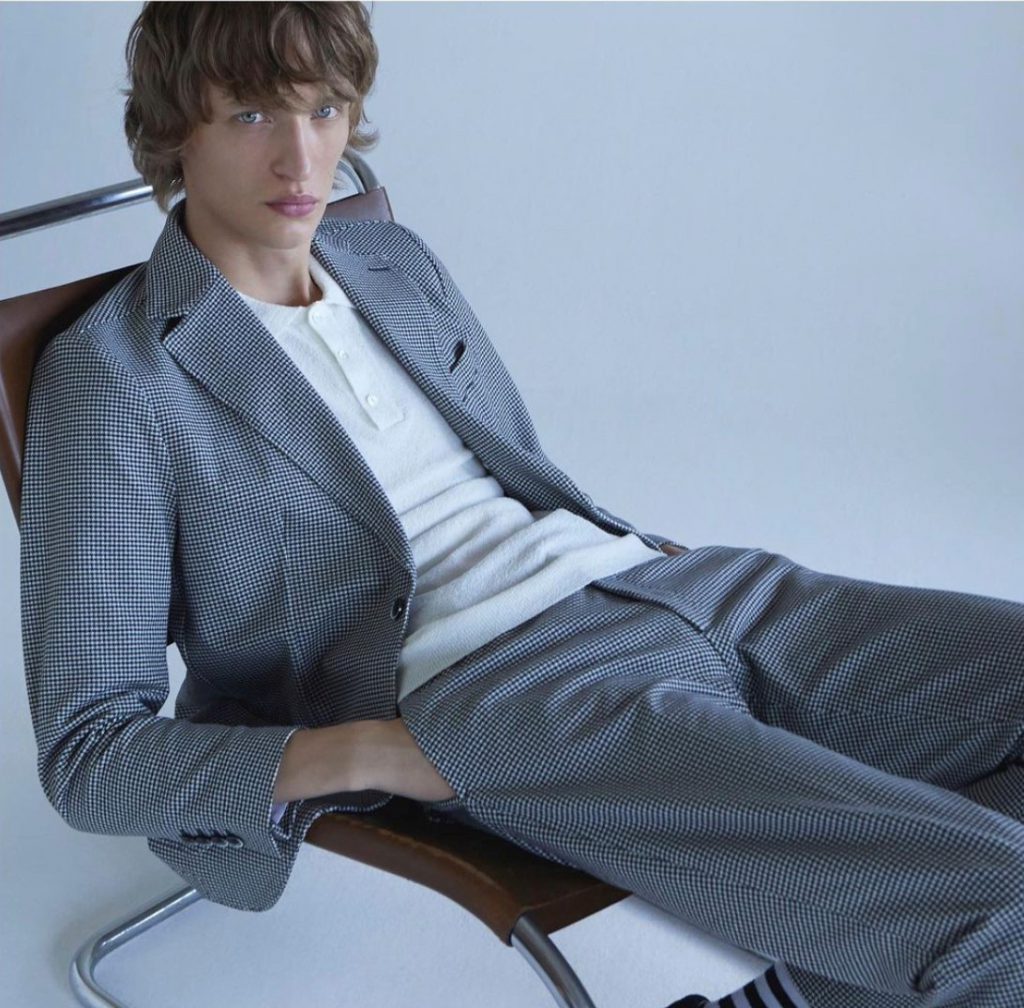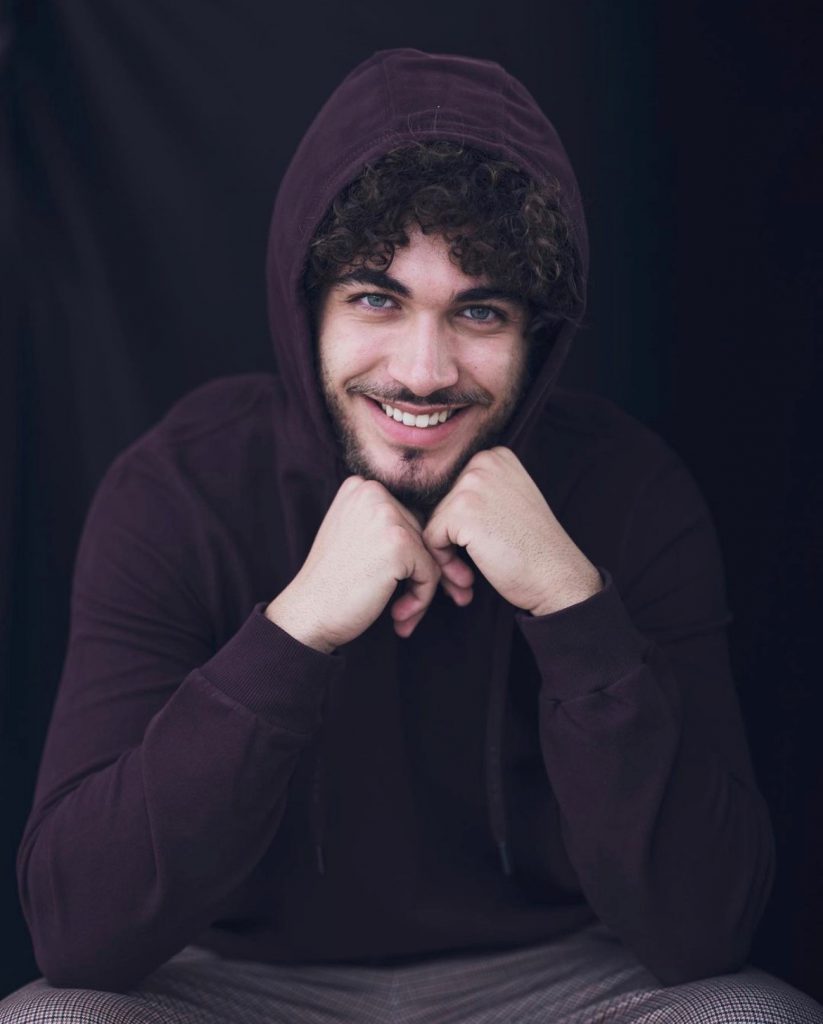 CIRCOLO 1901
CIRCOLO is
Easy to Wear comfortable without compromising on elegance.
Easy to Move practical clothes to "move" in everyday life.
Easy to Style to be interpreted according to one's personal style,
effortless, never ordinary.
Easy to Pack to be folded in a suitcase or bag and ready to be worn.
Easy to Wash garments that can be machine washed.
Easy to Iron garments that can be easily ironed.
CIRCOLO is FICO.
CIRCOLO is FICO is the communication
concept that expresses CIRCOLO 1901
lifestyle and attitude.
Fico is the characteristic plant of Puglia,
our land of origin, but it's also the unique
Italian expression that better represent
CIRCOLO 1901 mood and attitude: right,
fantastic, wonderful, incredible,
magnificent. FICO!
JAYMJAY is the exclusive Agent for CIRCOLO 1901 in Scandinavia.
For information about CIRCOLO 1901, please contact info@jaymjay.se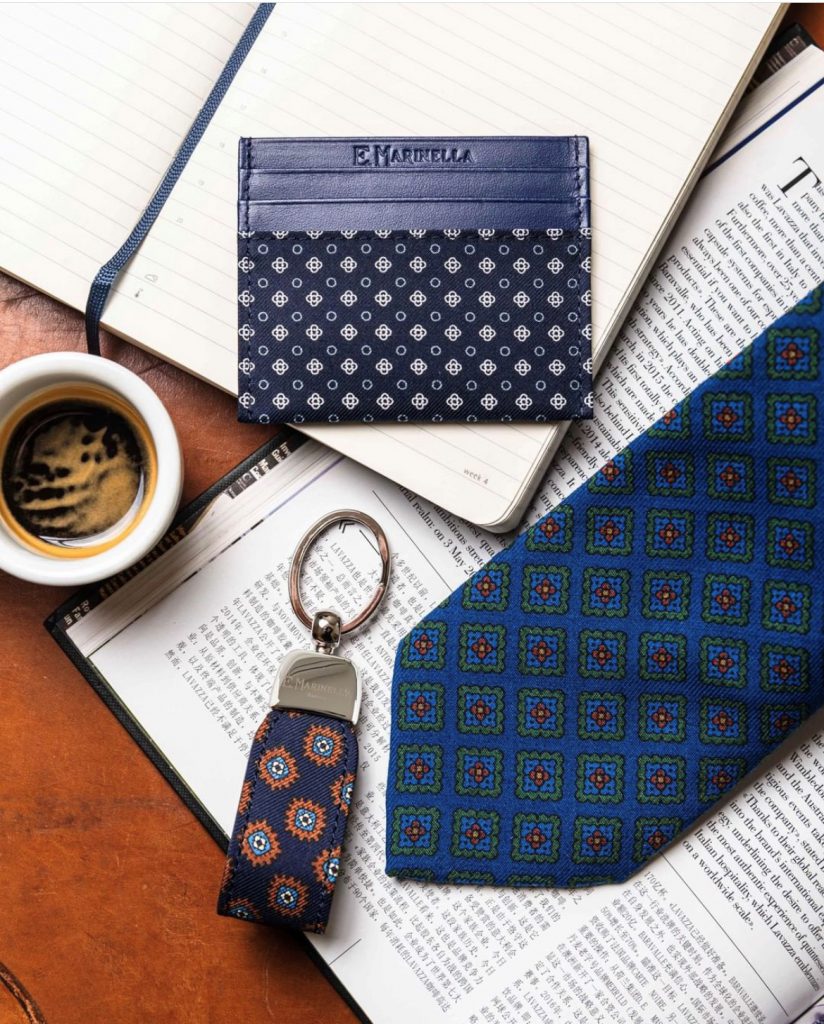 E. MARINELLA
The history dates back to 1914 in a tiny craftsman shop and it has come this far becoming an international trademark, symbol of ltalian tailoring tradition and style worldwide, that has been keeping faith to craftsman tradi­tion and a painstaking focus on quality.
Back in 1914 Eugenio MARINELLA, aged 34, after having worked for 15 years in men's fashion industry and being incredibly fascinated by British fashion, decided to establish a "tiny corner of England in Naples ". Perhaps then, he didn't have not even a remote idea he was just lading down the foundations for one of the most amazing Neapolitan success stories.
At the beginning of 1900, a time when the "English" style was very fashionable and London ruled on matters of elegance in Europe, Eugenio MARINELLA was the only one who dared launching a wide range of products imported from London, demanding his suppliers the exclusivity in the area for the sale of those fabrics and accessories.
JAYMJAY is the exclusive Agent for E. MARINELLA in Scandinavia.
For information about E. MARINELLA, please contact info@jaymjay.se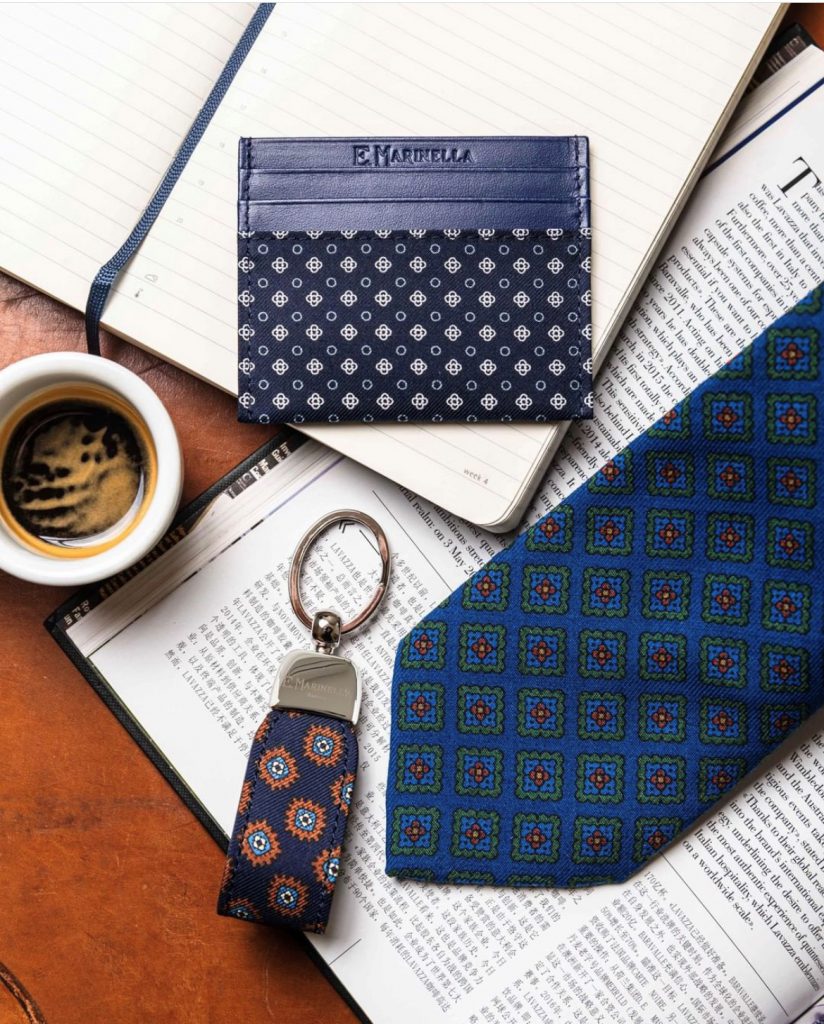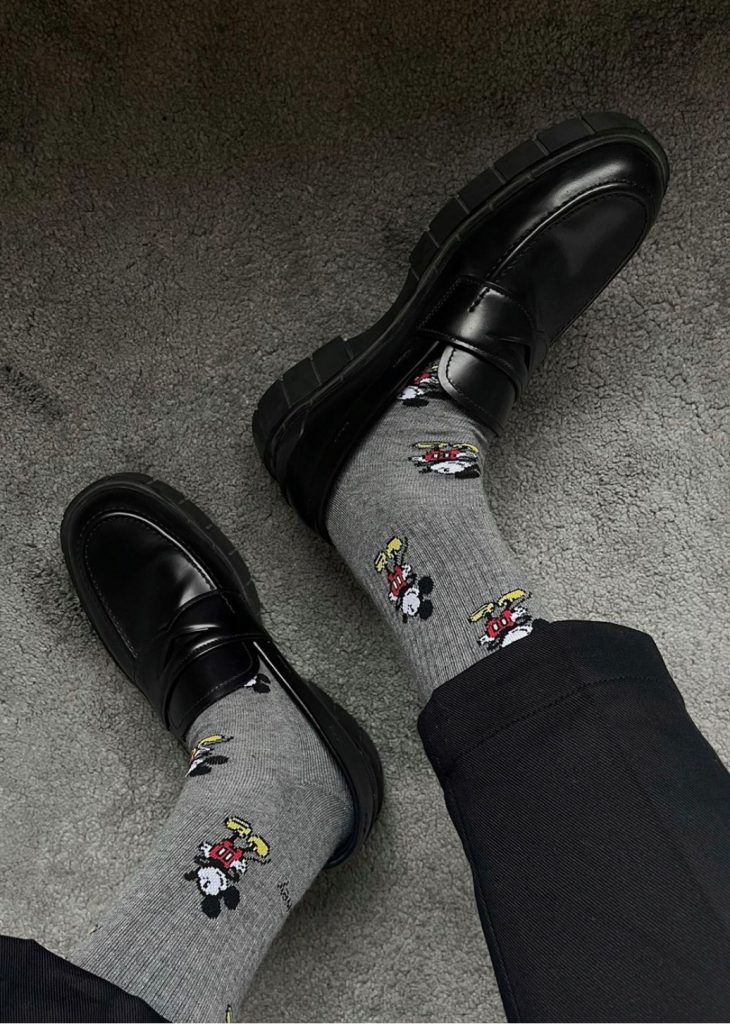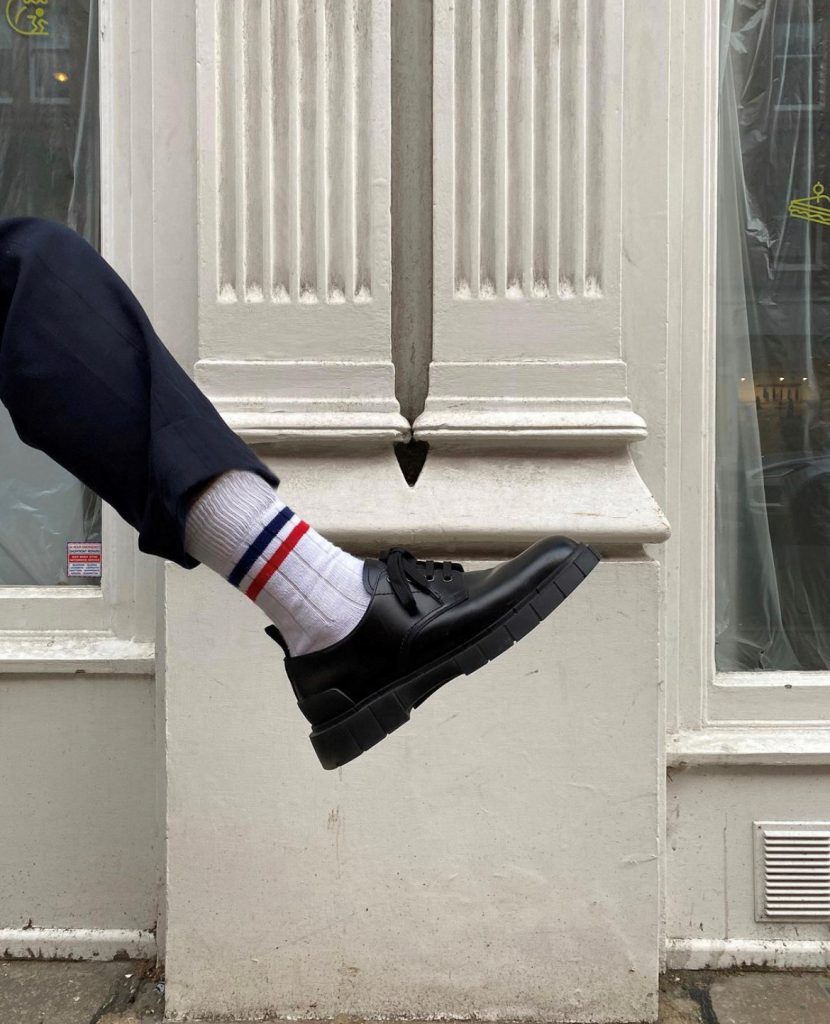 CAR SHOE
The CAR SHOE brand was established in 1963, when the Italian Ministry of Industry and Trade awarded Gianni Mostile the patent for an absolutely innovative model of shoe, a moccasin with sole perforated with rubber studs, that's why now we call "The Original".
Prada Group takes over the majority of the CAR SHOE company in 2001 and In June 2010 Prada Group acquires complete control of the brand.
Technical-design originality is the distinctive feature of CAR SHOE and has become the brand's trademark. The combination of creative vitality and craftsmanship, for which Italy has always been renowned, was the starting point for this project which still today epitomizes Italian design.
Prada group with the intention of preserving and reviving one of the most sophisticated and emblematic Italian brands introduced "The original" and "patented in 1963" in the logo.
The CAR SHOE brand continues to be characterized by the originality and quality of its hand-made craftsmanship. Only the finest materials are used in crafting the shoes.
For the moccasins we currently use the best leathers, for the ball sole we use a rubber mix identical to the one used for the tire manufacture and 4.85 meters of English-produced pitch-treated cord for the base.
Today the brand invests in the development and research of new styles which are meant to satisfy the increasing and always more demanding international customers, the Prada Group is focused on a sophisticated distribution and a diversification proposal in order to reach new opportunities in international markets.
JAYMJAY is the exclusive Agent for CAR SHOE in Scandinavia.
For information about CAR SHOE, please contact info@jaymjay.se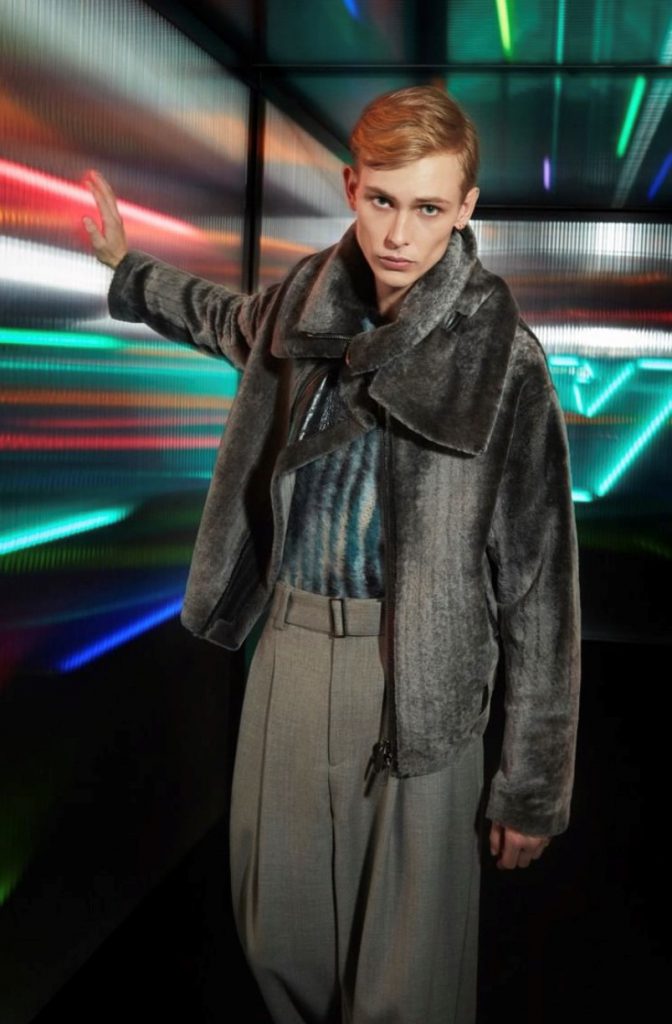 EMPORIO ARMANI
EMPORIO ARMANI is the pioneering line launched by Giorgio Armani in 1981, intended specifically for a younger audience. The iconic logo —the stylised eagle— continues to be a symbol of inclusivity, giving space to freedom of expression. The brand confirms its original identity: a 'container' that offers a broad range of garments and accessories for different target customers, including children, with a message that resonates across the board.
JAYMJAY is the exclusive Agent for EMPORIO ARMANI in Scandinavia.
For information about EMPORIO ARMANI, please contact info@jaymjay.se